The children of Lord Scudamore have been looking at the Act of Remembrance this week. Each year group selected different groups of people or animals that are remembered during this time.  We hope you enjoy your children's learning and how creative they have been.  
To help us celebrate our poetry, Nursery and Reception children created a 'Remembrance Box' which all the classes will be posting their poems into.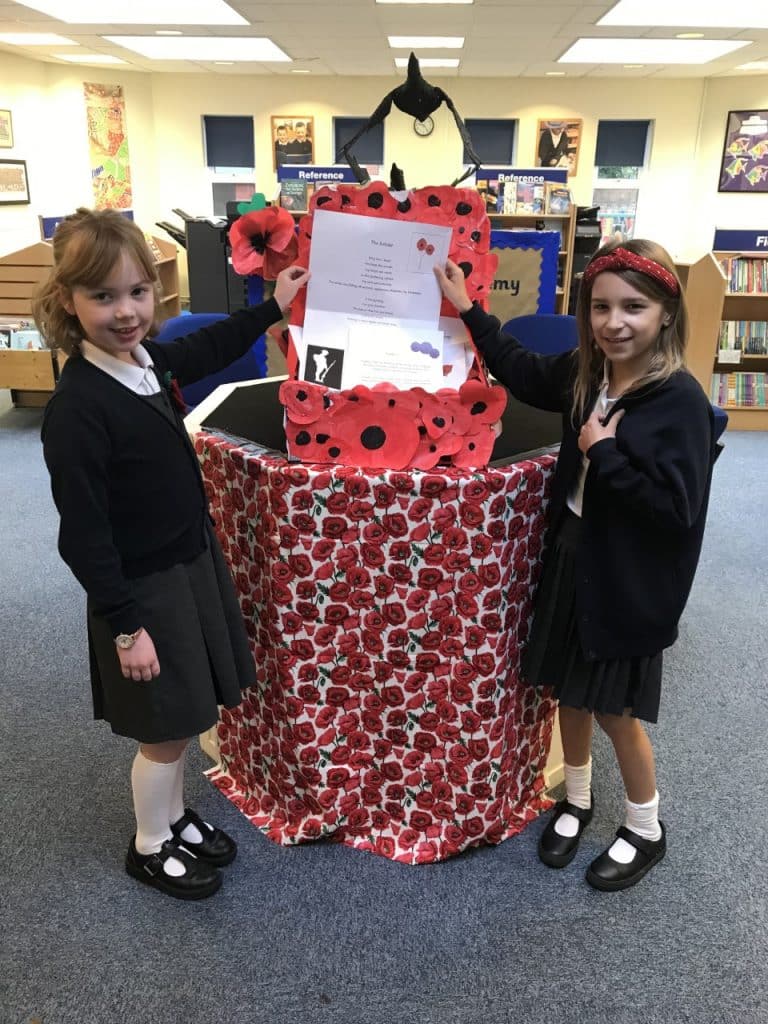 Year 1 – Women during WWII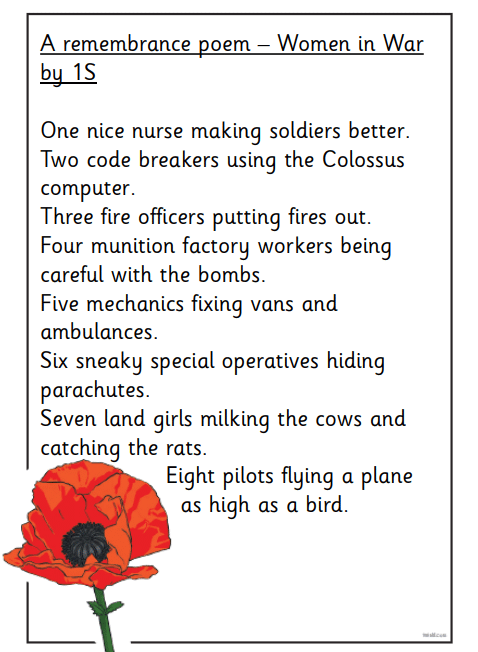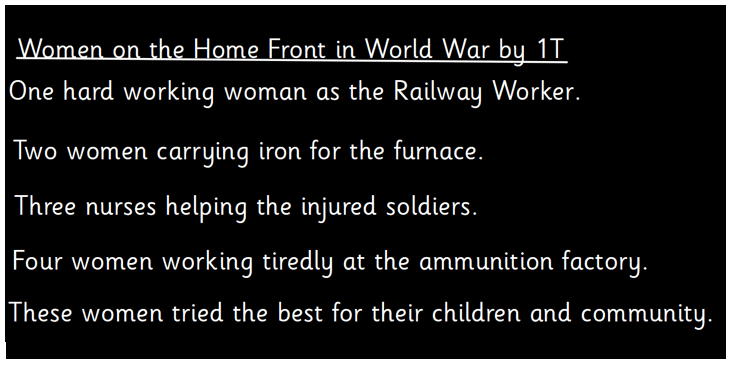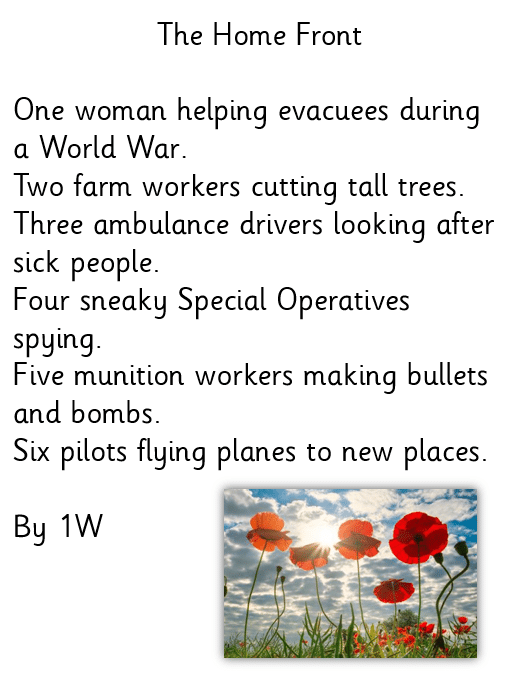 Year 2 – Animals during Conflicts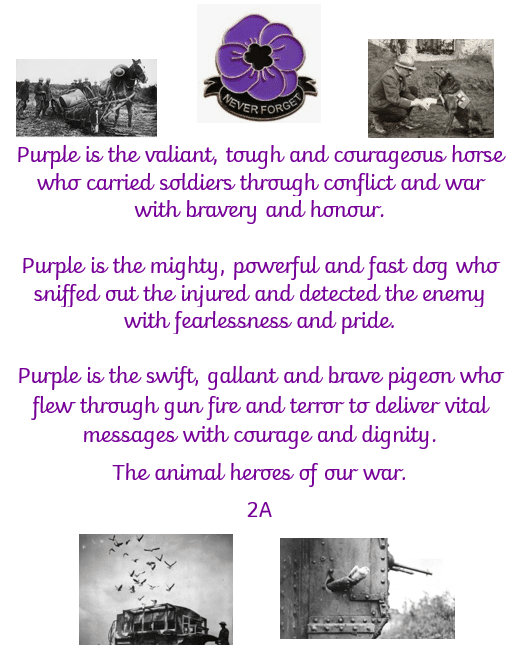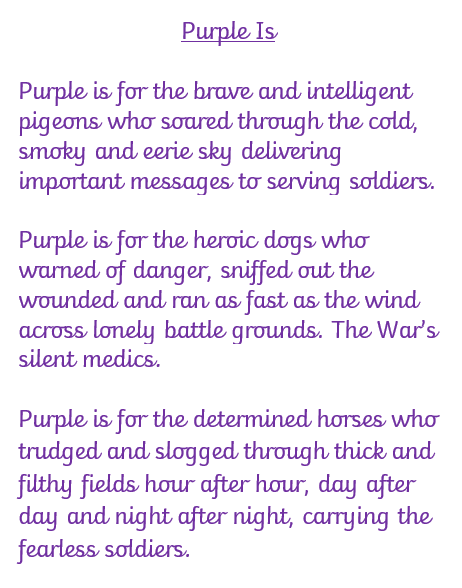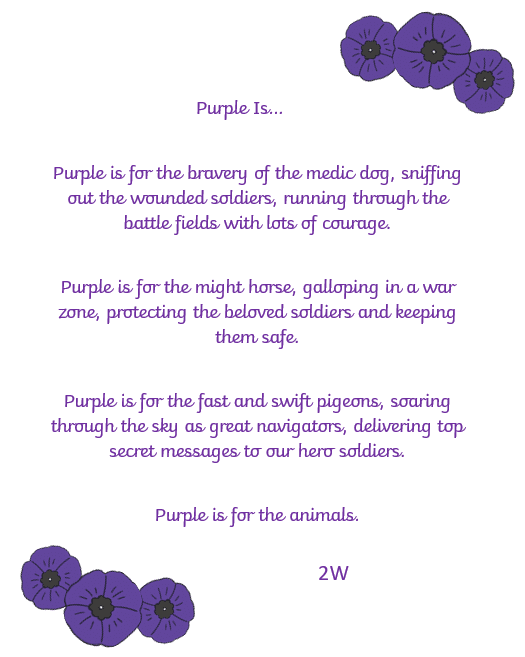 Year 3 – The Act of Remembrance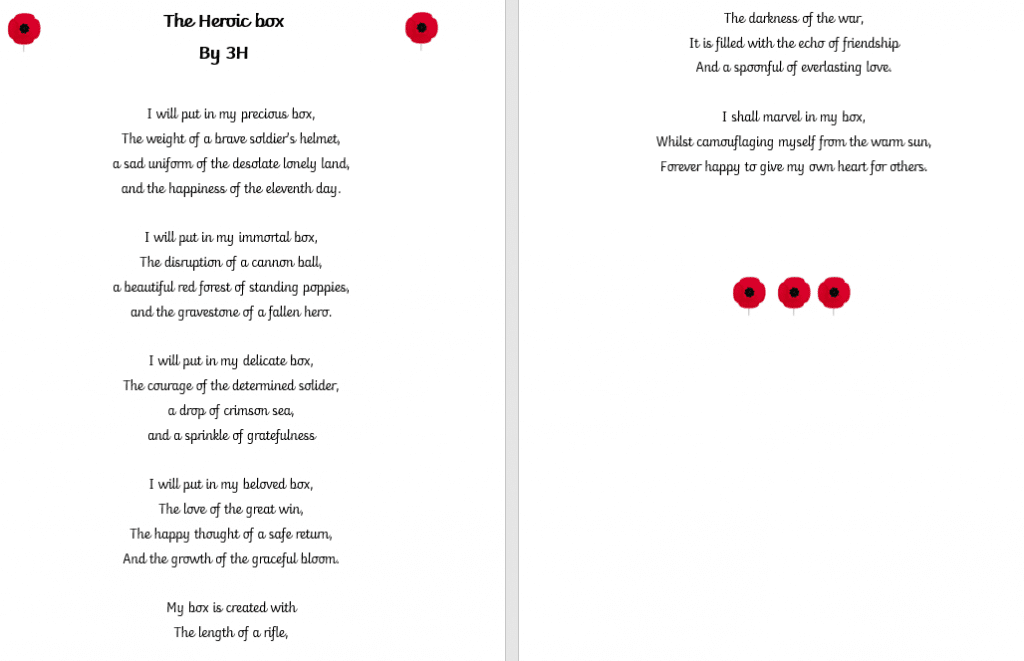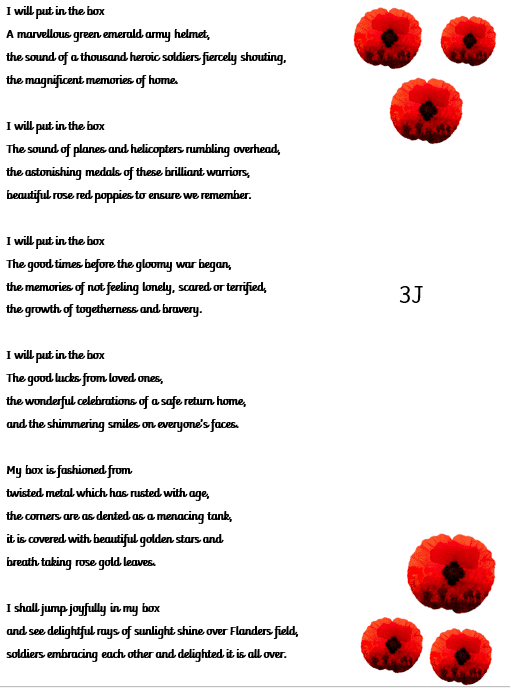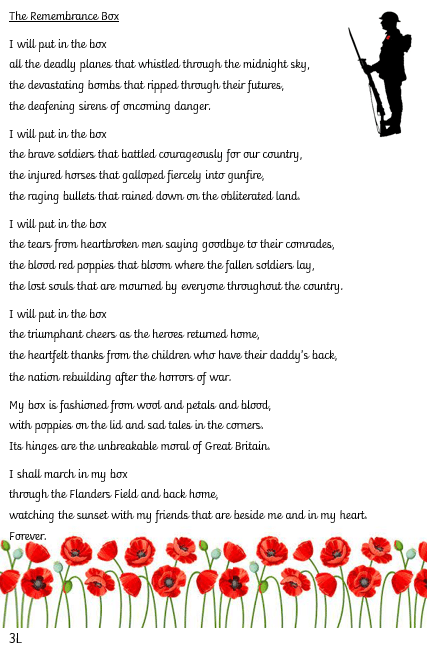 Year 4 – The Serving Soldier Past/Present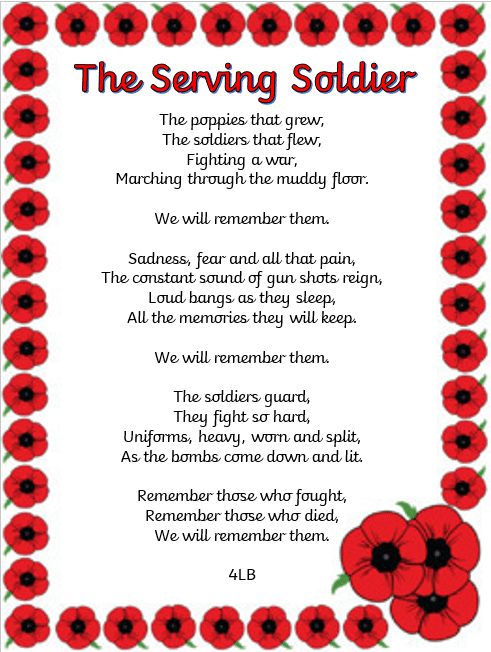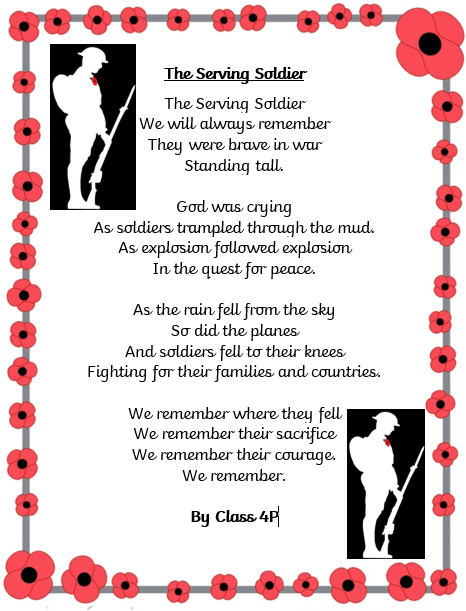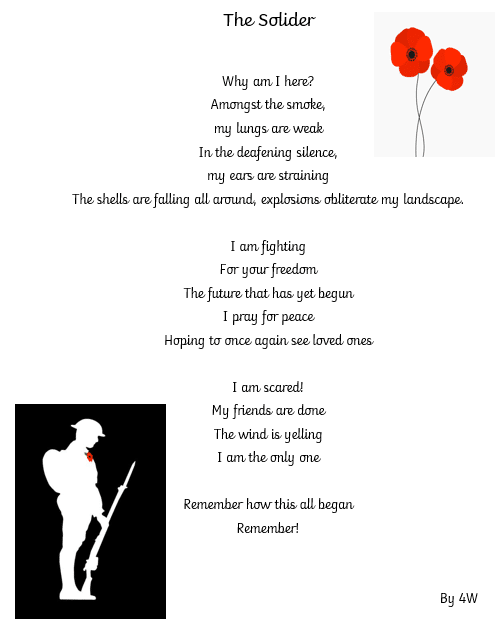 Year 5 – Commonwealth Allies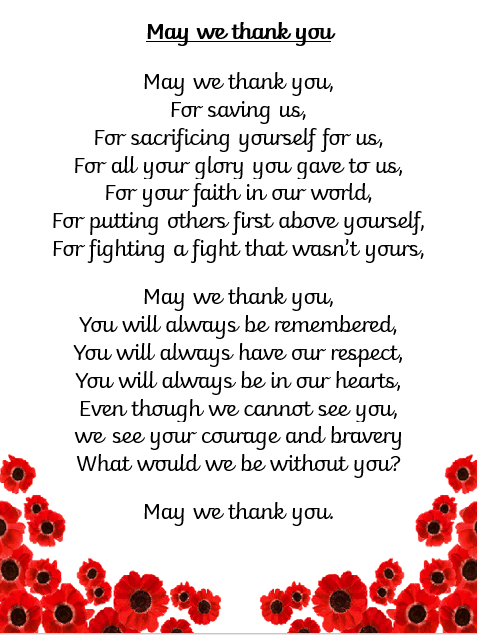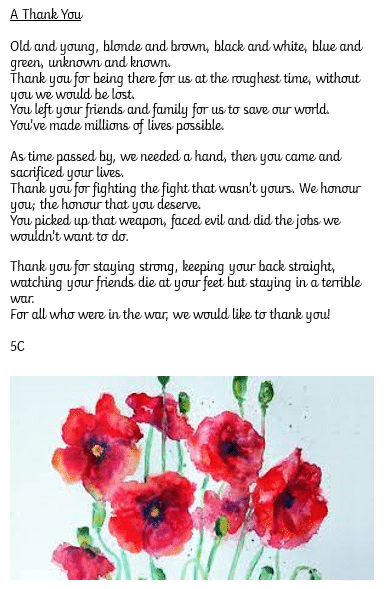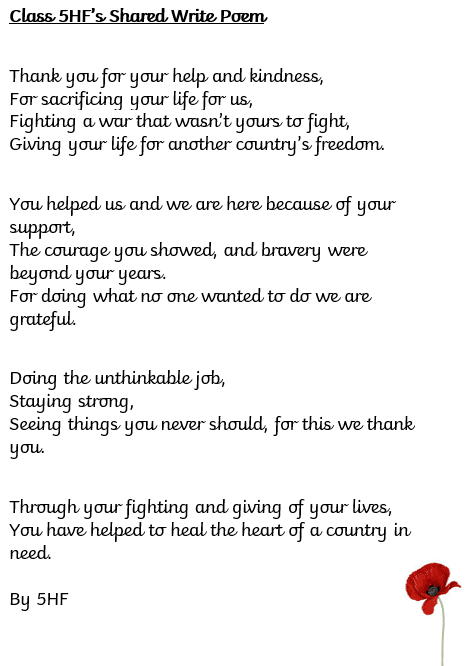 Year 6 – Peace Garden/National Arboretum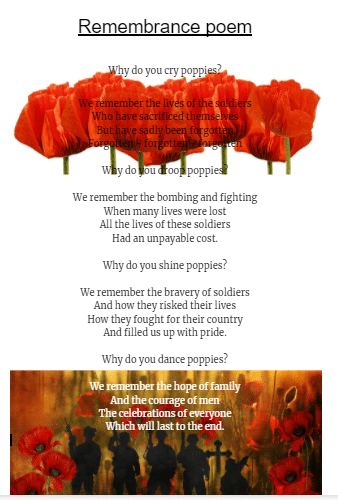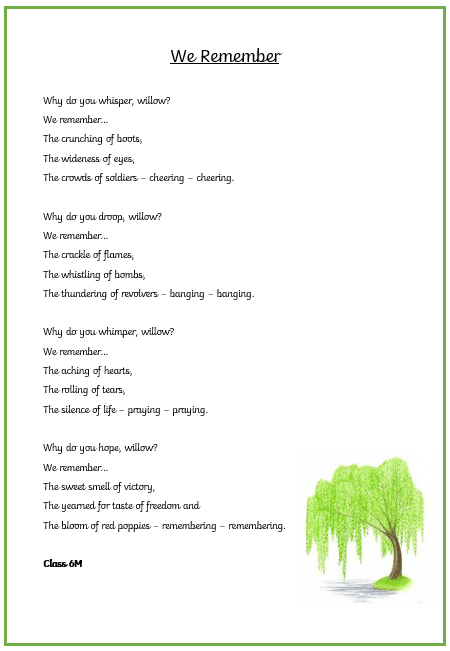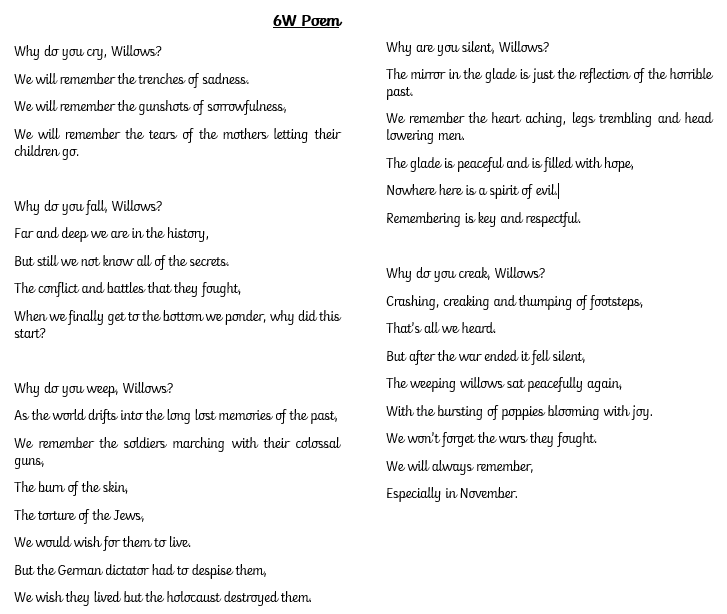 We, the staff, at Lord Scudamore Academy are so proud. 
Please enjoy our Remembrance Poetry.