Astronauts and Easter in Year 4
This week Year 4 pupils have been creating information posters to inform the reader what skill are required to become an astronaut.  This brings our Explorers Topic to a close.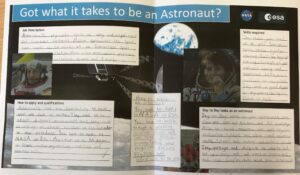 We also created some Easter art work representing new life, spring which is linked to our RE topic.