Lord Scudamore Academy Open Day
An invitation to all prospective parents & pupils to our Open Day on Tuesday 19th November 2019.
See the school in action during a normal school day.
Talk to staff about what we offer.
Quiz our amazing pupils about their experiences.
Places available in our all-day Nursery.
Fantastic Breakfast Club & After School Club.
Please call the office to book a tour 01432 273951 or email us at admin@ls.hmfa.org.uk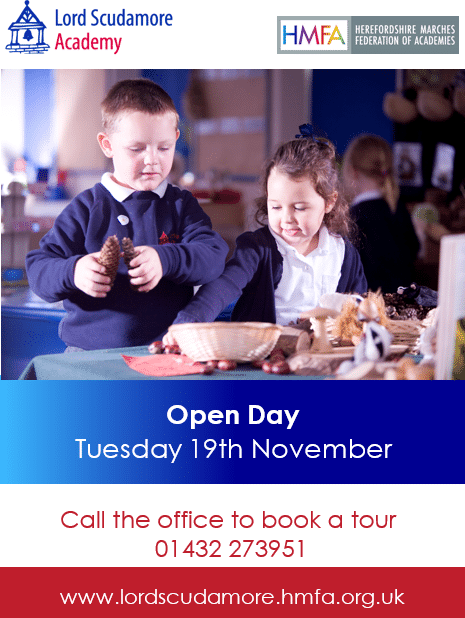 If you are unable to make our Open Day, please call the school office to arrange a personal appointment that suits you.