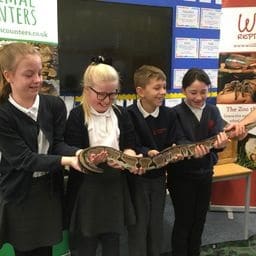 Animal Encounters in Year 5
On Friday 19th January, Year 5 had an exciting morning filled with bugs and beasties!
Animal Encounters brought with them a variety of exotic animals for the children to handle and learn about – we wanted to bring to school an interactive experience as part of our rainforest topic.
Well done Year 5! Very brave!