Last Friday, children from Lord Scudamore took part in an innovative drama project co-ordinated by Mrs. Watkins. The children have been working with local drama professionals, Rachel Lambert and Estelle Van Warmelo. Children in Year 6 helped to write the script and pupils in Year R, Year 4, Year 5 and 6 recorded the dialogue and songs at the Royal National College for the Blind.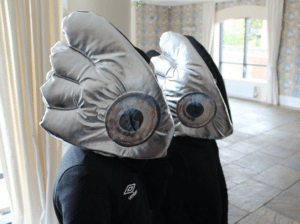 The theme was the journey of a little stone through the layers of the River Wye. The children then performed The River Song three times in a row at The Left Bank in Hereford. The audience followed the actors around the building, right down into the basement.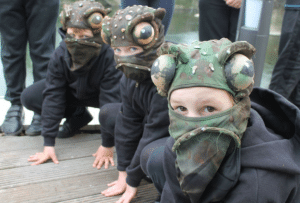 The funders were: Herefordshire Community Trust and the Ernest Cook Trust. A big thank you to The Left Bank who let us use the space for free and Rob North who let us rehearse every week in the church hall.
The show was very well received – the children did a fantastic job! A huge well done to all involved.